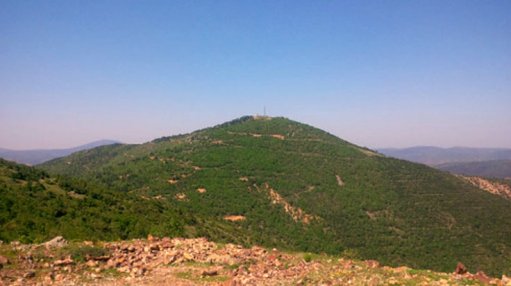 The Kirazli project area in Turkey
Canadian mining company Alamos Gold on Tuesday announced a $1-billion investment treaty claim against Turkey for "expropriation and unfair and inequitable treatment" with respect to its gold project in that country.
The claim, which will be filed by its Netherlands subsidiaries, comes as Alamos has not yet been granted a renewal of its mining licence for the Kirazli project, which in 2019 sparked protests.
"Alamos began investing in Turkey in 2010, warmly welcomed by the Turkish government through its foreign investment office. After ten years of effort and over $250-million invested by the company we have been shut down for over 18 months in a manner without precedent in Turkey, despite having received all the permits required to build and operate a mine," said president and CEO John McCluskey.
Construction of the project was suspended in October 2019, after the government did not renew the mining concessions.
The miner warned that the failure to renew licences would result in the loss of more than half-a-billion dollars in future economic benefits to Turkey, including tax and other revenues, and thousands of jobs.
"We are hopeful that the arbitration process will bring about the engagement that we have sought from the Turkish state, and lead to an equitable resolution to this impasse," said McCluskey.
Alamos is being represented by the Canadian law firm Torys, with a team that includes John Terry and former Canadian Supreme Court Justice Frank Iacobucci. The company is also being supported by its strategic adviser John Baird, former Canadian Minister of Foreign Affairs and senior adviser to Bennett Jones.
Alamos further said it would write down the entire carrying value of the Turkish asset and incur an after-tax impairment charge of $215-million in the second quarter.
Kirazli was in the spotlight in 2019, with protests over environmental concerns, including deforestation around the mine site and fears over the mine's use of cyanide. At the time, Alamos defended the project against what it termed as false information being spread through social media.