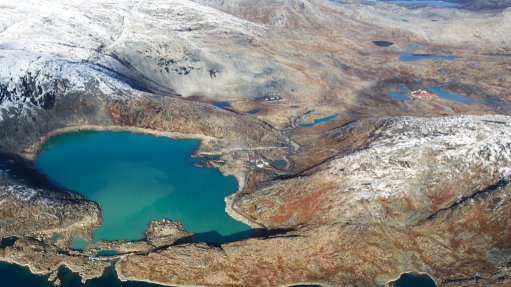 JOHANNESBURG (miningweekly.com) – TSX-V-listed True North Gems has started mining operations at the Aappaluttoq ruby and pink sapphire deposit in Greenland.
True North Gems Greenland MD Bent Olsvig Jensen on Wednesday hailed the start of mining as a historic day for the revived mining industry in Greenland.
"Being one of the first companies to progress through the new permitting system and to reach a positive outcome is a testament to all involved. We now look forward to fully commissioning the newest mine in Greenland, which will be one of the most advanced coloured gemstone mines in the world," he stated.
True North CEO Nicholas Houghton added that it was gratifying to see hard work materialise despite the mining industry facing a tough period with many financial challenges.
True North owns the Aappaluttoq mine in a joint venture with LNS Greenland, which is the mine operator and which is earning a 27% stake in the mine.
The company's Norway- and Greenland-based technical team had submitted mining extraction plans to the boards of True North and True North Gems Greenland and attained approval for pit operations to start.
The process and gemstone recovery system was currently being shipped to Greenland and the planned extraction would create a sufficient ore stockpile to feed the plant once it was commissioned.
Planned waste rock removal work during the current extraction would pave the way for the 2016 mining season to start as scheduled.
The ore at Aappaluttoq is high grade, averaging 350 g/t, with 283-million carats held as indicated and 109-million as inferred. The current mine plan is expected to produce high-quality ruby and pink sapphire until about 2024.