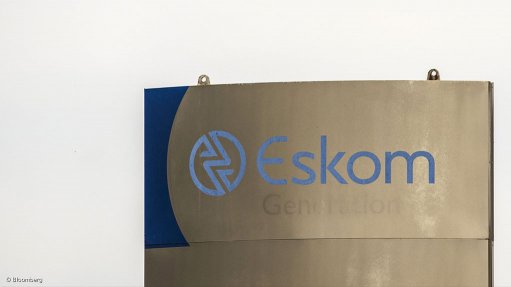 Photo by: Bloomberg
Business is urging government and the appropriate State agencies to urgently investigate and take action regarding Eskom corruption, following the recent allegations made by former Eskom CEO Andre de Ruyter.
Business Unity South Africa (Busa) and Business Leadership South Africa (BLSA) said the allegations bought into serious doubt the ability of Eskom to appropriately manage its resources, including substantial additional resources allocated in the recent Budget.
In a television interview this week, De Ruyter raised serious allegations against an unnamed senior African National Congress (ANC) politician.
"We acknowledge that the allegations of corruption made by Andre de Ruyter remain unproven, however, we take these allegations extremely seriously, particularly because of allegations that ministers and advisers in the Presidency knew about the continued high levels of corruption and apparently did nothing about it," both entities said.
Busa CEO Cas Coovadia and BLSA CEO Busi Mavuso pointed out that if De Ruyter's allegations were proven to be true it would be extremely damaging to Eskom and to the efforts to address the energy crisis.
Following the airing of the interview, Eskom announced on Wednesday that De Ruyter would leave the utility with immediate effect.
De Ruyter resigned in December, after three years at the helm. His last day was set to be March 31. Eskom chief financial officer Calib Cassim has been appointed as interim CEO.
Business wants all major procurement contracts, including those related to the $8.5-billion climate change fund, to be transparent to assure the public that proper processes and structures are in place to prevent any corruption and to ensure accountability.
Business also condemned attacks by prominent politicians on De Ruyter after his interview, and said the reactions to his allegations added credence to accusations that whistleblowers were often treated as criminals.
"We will not comment on reactions from political parties but urge government to act responsibly and give our country the confidence that they will address the allegations speedily and responsibly. This is particularly important in the midst of the energy crisis we currently have and the centrality of Eskom in that," it said.
ENERGY ACTION PLAN
Business highlighted that as serious as these developments were, government and business must continue to work together to implement the Energy Action Plan as soon as possible.
"Business is committed to continue working with government to ensure urgent implementation of the plan and recognises that Eskom is a critical element of this plan. We also urge that a critical part of the Energy Action Plan must be to instill an appropriate culture in Eskom with values of honesty, integrity, excellence, ethics and accountability," Busa and the BLSA said.