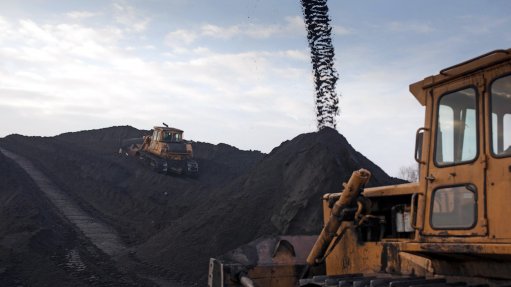 Photo by: © Reuters
Name of the Project
Broadmeadow East (BME) and Isaac River coal projects.

Location
The Broadmeadow East project is situated about 185 km south-west of Mackay, Queensland, and 25 km north-east of the major regional township of Moranbah in the central Bowen basin, in Australia.

The Isaac River project, in the central Bowen basin, is about 30 km to the east of Moranbah, in Central Queensland, Australia.

Project Owner/s
Bowen Coking Coal.

Project Description
The BME and Isaac River coal projects form part of Bowen Coking Coal's greater Burton Complex.

The BME project has resources of 33-million tonnes, of which 10.6-million tonnes are in the measured and indicated categories. Isaac River has resources of 8.7-million tonnes, of which 8.3-million tonnes are in the measured and indicated categories.

The coal at BME has the flexibility to produce a primary coking coal product of either high quality (7.5% ash, up to CSN 7.5) or high yield (9.2% ash, CSN 4.5). In both of the primary product cases, the secondary energy coal created from the primary coking coal discard has a calorific value of more than 6 500 kcal/kg, which is also a sought-after product for the export coal markets.

The results of the first-stage independent scoping studies on the BME and Isaac River coal projects have shown a run-of-mine (RoM) production target of 800 000 t/y to 1.1-million tonnes a year over a five- to seven-year life-of-mine (LoM) for BME, and 400 000 t/y to 600 000 t/y over a four- to five-year LoM for Isaac River.

Potential Job Creation
Not stated.

Net Present Value/Internal Rate of Return
Not stated.

Capital Expenditure
The BME project is expected to cost A$6-million to A$8-million and the Isaac River project A$14-million to A$17-million.

Planned Start/End Date
Not stated.

Latest Developments
The federal government has backed the development of the Isaac River coal mine.
Bowen has received a letter from the Department of Climate Change, Energy, the Environment and Water proposing to approve the construction and operation of the new mine, with Bowen accepting in full the proposed environmental conditions attached.
With the imminent approval of Isaac River mine, Bowen contends that it is in a good position to meet its vision of an annualized RoM production target of five-million RoM tonnes by 2024.
Key Contracts, Suppliers and Consultants
None stated.

Contact Details for Project Information
Bowen Coking Coal, tel +61 7 3191 8413 or email info@bowencokingcoal.com.