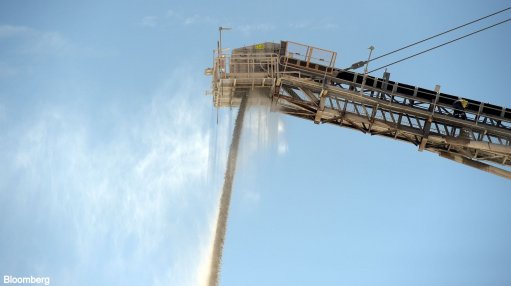 Brazil may have swung to the left politically but that doesn't mean it will be following the lead of other Latin American nations by handing control of lithium assets over to the state.
Luiz Inacio Lula da Silva, who replaced Jair Bolsonaro as President on January 1, will use an investor-friendly model similar to Australia's rather than Chile's new public-private approach or Mexico's quasi-nationalization, said the head of Brazil's mining department.
"We see countries like Chile and Mexico that decided to close themselves internally on lithium. We are very aligned with Australia's policy," Vitor Saback, undersecretary of geology, mining and mineral transformation at Brazil's Mines and Energy Ministry, said in an interview from Bloomberg's New York headquarters.
Saback is leading a delegation in meetings with prospective investors in the so-called Lithium Valley Brazil as the mineral-rich nation looks to tap booming demand for the key metal used in electric-vehicle batteries. To attract investors to the southeastern region that's home to Brazil's largest lithium reserves, he's touting the country's track record of legal security and Lula's well-received message on environmental protection.
But while the Brazilian government won't be getting into the lithium business, it will be following the lead of its neighbors by pushing for downstream development. The Industry Ministry is studying measures to encourage development of a lithium-based industry.
"We plan to develop the whole lithium supply chain, including batteries," Saback said.
Still, the main focus for now is attracting investors to produce and export lithium concentrate from Brazil's hard rock deposits.
Brazil is also the second-largest iron ore supplier and a significant producer of battery metals copper and nickel. The energy transition offers the country an opportunity to double mining's share of the broader economy, according to Saback.
To do so, Brazil has to eradicate illegal mining, which currently spans an area larger than that of industrial mining, according to non-government organization MapBiomas. Lula's government has vowed to crack down on Brazil's illegal gold rush, removing unlicensed miners, known as garimpeiros, from indigenous lands.
"There is no tolerance for illegality," he said. "It's a matter for the Ministry of Justice and the police."