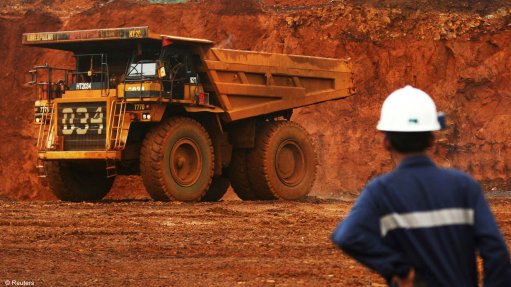 A bankable feasibility study (BFS) at the Piauí nickel project (PNP), in Brazil, is under way, privately held Brazilian Nickel has announced.
The BFS is the next stage in the development of PNP, which will produce an average of 25 000 t/y of nickel and 900 t/y of cobalt.

Engineering group SNC Lavalin will lead work on the BFS from its offices in Brazil. The engineering work should take 12 months, and Brazilian Nickel says it aims to publish the final BFS document in the first quarter of next year.
Brazilian Nickel CEO Mike Oxley says the successful finalisation of the study will demonstrate to future investors the significant contribution of the project to supply critical energy metals.
"The nickel and cobalt products from PNP will be targeted at new growth markets, such as lithium-ion battery cathodes for use in electric vehicles. They can also serve conventional industrial markets that are witnessing a boom as countries around the world look to progress infrastructure and manufacturing development following a period of comparative inactivity during the pandemic."
The Piauí project has a resource of 72-million tonnes at 1.0% nickel and 0.05% cobalt, with 73% of the resource in the measured category.
The project is backed by funding partners TechMet and Anglo Pacific.