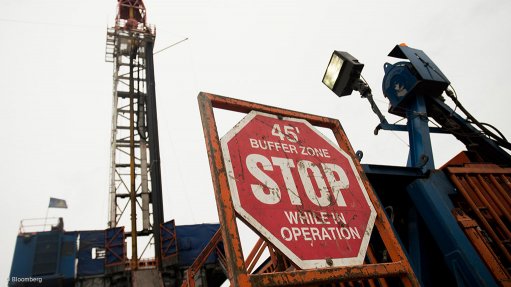 Photo by: Bloomberg
Botswana's Ministry of Environment, Wildlife and Tourism has dismissed as untrue recent reports that the government has issued fracking rights for the exploration of shale gas in more than half of the Kgalagadi Trans-Frontier Park (KTP).
In a statement issued on Friday, the ministry said the December 2015 media reports which suggested that British company Karoo Energy, formerly known in Botswana as Nodding Donkey, had been issued with permits to explore for natural gas in the KTP were deliberately misleading.
"The Ministry responsible for National Parks in Botswana would like to assure all stakeholders and concerned parties that there is no fracking in the Kgalagadi Transfrontier Park. There are also no licenses for fracking in the KTP.
"This Ministry, which is responsible for Environmental Impact Assessments (EIA), has no intention to issue any approvals for fracking in the KTP or any other national park or national game reserve anywhere in Botswana," the statement said.
In December 2015, several British media outlets reported that the government of Botswana had secretly awarded fracking rights for more than half of the surface area of the KTP to Karoo Energy in September 2014. The 36 000 km2 KTP spans Botswana's border with South Africa and is home to rare desert antelopes, black-maned Kalahari lions and pygmy falcons among other rare and endangered wildlife species.
However, a map posted by Karoo Energy on its website purports to show that it has four large shale and coal bed-methane gas exploration licences in Botswana, including a 7,237,935 acres (29.291 square kilometres) concession in KTP which straddles the border with South Africa, south of the border town of Lobatse.
"Karoo Energy is a natural gas company, owning a significant portfolio of exploration licences for shale gas and coal-bed methane in the Kalahari Karoo Basin of Botswana. The Company's licences cover in excess of 140 000 km2, making it the largest holder of hydrocarbon licences in Botswana.
"Karoo Energy is intent on unlocking Botswana's untapped unconventional hydrocarbon resources that can be used within the local energy market of Botswana, and Southern Africa to help alleviate the on-going power shortage in the region," the company claimed in the statement posted on its website.