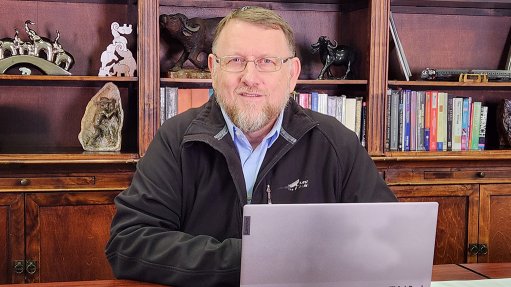 Newly-appointed Blyvoor Gold CFO Pieter du Preez
Gauteng-based gold miner Blyvoor Gold has appointed Pieter du Preez as CFO, bringing with him more than 25 years of corporate finance and financial management experience.
The seasoned corporate finance executive has held positions at Taung Gold, Touchstone Capital, Sasfin and Gold Fields.
Blyvoor director Richard Floyd says Du Preez is joining the company at a critical time, as it targets further expansion of its underground and surface operations.
The company plans to further boost processing capacity, enhance employee safety measures and drive higher levels of operational efficiency.
Du Preez led the finance function at junior gold mining and development company Taung Gold, and acted as corporate adviser in strategic acquisitions and capital raising exercises for a number of public and private mining industry companies.
Commenting on his appointment, Du Preez says South African mining is oversold owing to its infrastructural and other challenges, but this presents opportunities for entrepreneurs. "Blyvoor has shown precisely how to extract value in this environment by taking a good asset and applying ingenuity, hard work and empathy," he states.
He says he is excited to be joining the team at a time when the company is building towards even greater things.
Floyd concludes that, with Du Preez's expert guidance, Blyvoor can confidently execute its strategic vision of establishing the company as a high-quality, profitable mining asset. Plans are also underway to increase its investment into the community, with dividends likely to start flowing into the hands of workers and selected community projects by year-end.