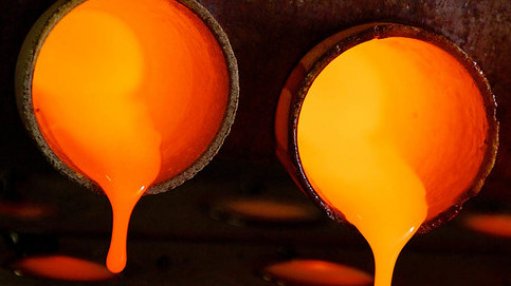 The C$1-billion deal to create West Africa's largest gold miner received a near 100% vote of support from shareholders in Endeavour Mining.
The TSX-listed company on Thursday held a live audio webcast to allow shareholders to vote on the acquisition of fellow-listed Semafo Gold on the basis of 0.1422 of a share for each Semafo share.
"We are pleased to have the strong support of the shareholders of Endeavour as we take this important step to create a leading West African gold producer," said Endeavour president and CEO Sebastien de Montessus in a statement issued after the vote.
At the shareholders meeting, 99.98% of the votes cast were for the transaction.
De Montessus stated that Endeavour would work closely with the Semafo team to close the transaction and integrate the teams.
Endeavour in May received a notice from the director of investments under the Investment Canada Act (ICA), indicating that the Innovation, Science and Economic Development Minister was considering whether to order a national security review of the transaction under the ICA.
At the time, the miner said neither company was aware of any reasons for the notice.
The Minister has until June 25, to consider whether to order a review.
"If no such order is issued, and assuming all of the remaining customary conditions to the arrangement are satisfied or waived, the closing of the transaction is expected to occur before the end of June 2020," Endeavour confirmed on Thursday.