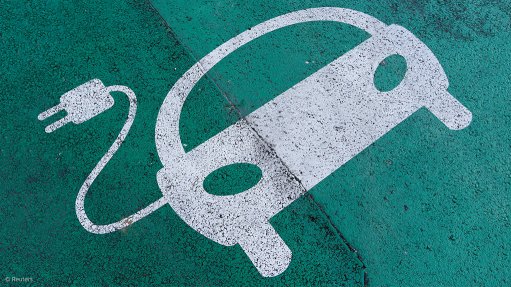 PERTH (miningweekly.com) – Mining major BHP has polished its forecast for the uptake of electric vehicles (EVs) and what impact the shift to electric mobility will have on the copper and oil markets over the coming decades.
The diversified mining company, which last week reaffirmed its commitment to supply the EV markets, has raised its 'low case' expectations for the market share of EVs to at least 7% of the light vehicle fleet by 2035 and 27% by 2050. This is up from the miner's previous estimate of at least 5% and 21%, respectively.
VP for market analysis and economics, Dr Huw McKay, said on Tuesday that the highest plausible penetration rates at these two points would be 36% and 75%.
"The associated share of light vehicles sales in those years are 16%, previously 10% and 47%, previously 35% in the low case and 73% and 100% in the high case. To convert those market shares into auto units, in the low case we envisage there will be 132-million EVs on the road in 2035 and 561-million at mid-century," he said.
In the high case, the EV fleet was expected to surpass 700-million by 2035 and reach 1.6-billion by 2050, McKay stated.
In the low case, the total light duty fleet would reach 1.68-billion units by 2035, and 2.26-billion in the high case. In 2050, the gap is even wider, at 1.79-billion vehicles, versus 2.5-billion.
McKay noted that in terms of commodity demand, the first 100-million EVs on the road were expected to reduce global oil demand by 1.3-million barrels a day.
"Our mid-case EV production will provide cumulative net copper demand of 17.3-million tonnes out to 2035, an average annual pace of close to one-million tonnes; while the mid-case EV fleet will consume around 5% of the world's electricity at mid-century."
BHP last week reaffirmed its commitment to supply the EV markets, with CEO Andrew Mackenzie announcing plans to retain nickel in the company's portfolio, and shelving plans to divest of its Nickel West operation.