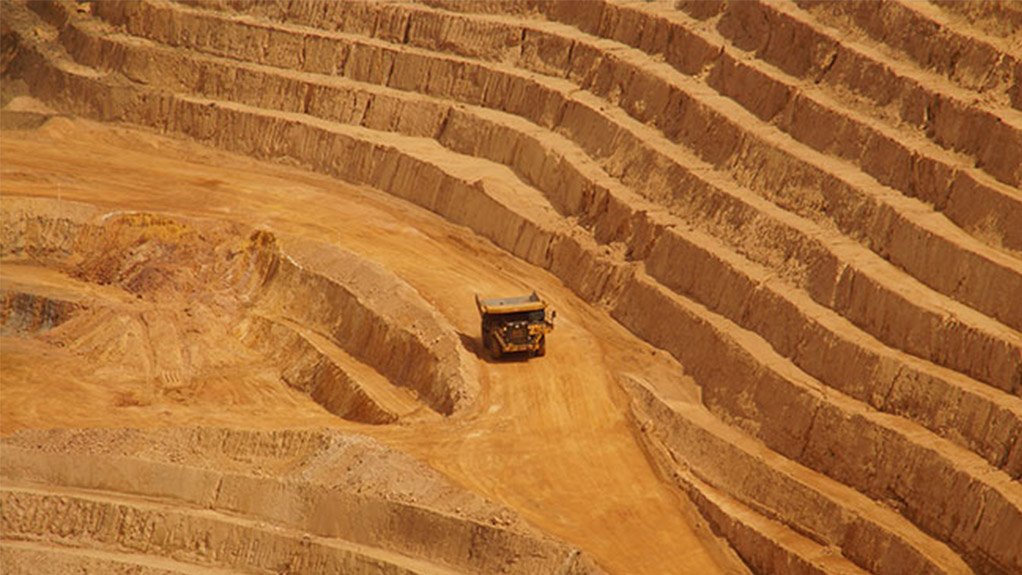 PERTH (miningweekly.com) – Gold miner Beadell Resources has adjusted its full-year gold production expectations as the company focuses on cash flows, rather than production.
Beadell on Tuesday said that production for the full 2018 is now expected to be between 125 000 oz and 135 000 oz, compared with the previous guidance of between 145 000 oz and 155 000 oz.
All-in sustaining costs for the full year are expected to be between $1 000/oz and $1 100/oz, lower than the previous guidance of between $1 100/oz and $1 200/oz, as a result of the recently announced changes at the Tucano operation, in Brazil.
During the three months to June, 23 604 oz of gold was produced at Tucano, which was down from the 26 386 oz produced in the previous quarter, on the back of a 34% reduction in gold ore mined.
Gold sales for the quarter reached 24 248 oz, down from the 32 165 oz sold in the previous quarter.
Beadell earlier this month announced major management changes and cost reductions at its Tucano mine that could save more than $100-million. These changes included a new life-of-mine contract with Brazil's largest mining contractor, U&M Mineracao e Construcao.
The company has also internalised the Tucano plant upgrade project, with Beadell saying on Tuesday that the completion of the ball mill, which would be a key driver to process sulphide ore, is forecast for mid-September.
Once this has been completed, the Tucano plant will be able to process up to 80% sulphide ore, with recoveries of up to 88%.
The staged completion of the rest of the plant upgrade is forecast for early to mid November, and will increase overall recoveries to around 93%.
Beadell told shareholders that the 2019 calendar year would be a pivotal one for the company, as Tucano would be fully optimised for the first time, with a plant capable of processing any combination of sulphide/oxide ore, and an experienced Brazilian mining contractor.
For 2019, gold production is forecast at between 160 000 oz and 165 000 oz, making Tucano the third-largest primary gold mine in Brazil.