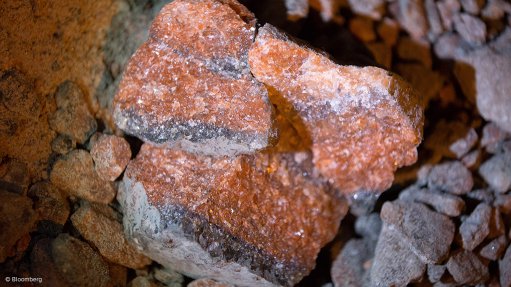 Photo by: Bloomberg
PERTH (miningweekly.com) – Potash developer BCI Minerals has pushed out the first sales from its Mardie salt and potash project from the fourth quarter of 2024 to the second half of 2025.
BCI in April warned of cost blow-outs at the Mardie project, in the Pilbara, only days after starting construction.
The company on Thursday told shareholders that Mardie was experiencing significant cost increases owing to well publicised market conditions. In addition, BCI also expected some aspects of the project design to change, in order to comply with third-party approvals, and is considering some additional design changes to improve long-term resilience of the project to extreme weather events.
The ASX-listed BCI said that it continued to assess further value engineering opportunities, conduct reviews of design assumptions and advance design maturity of all packages to reduce risk and partially offset the cost increases.
BCI is expected to confirm the projected net impact of market conditions, design changes, remaining approvals and cost-saving initiatives when the reviews have been sufficiently advanced to produce a reliable cost estimate, the company said on Thursday.
The company currently has cash reserves of A$209-million plus other financial assets including the A$100-million convertible notes issued in December 2021, which will enable BCI to continue construction work according to the new schedule in a balanced and responsible manner for the remainder of the current financial year.
Once a reliable cost estimate has been established, BCI will weigh funding solutions, the company said.
Previous estimates have placed the project cost at A$913-million.
Mardie is expected to produce 5.35-million tonnes a year of salt and 140 000 t/y sulphate of potash, over a projected mine life of at least 60 years.