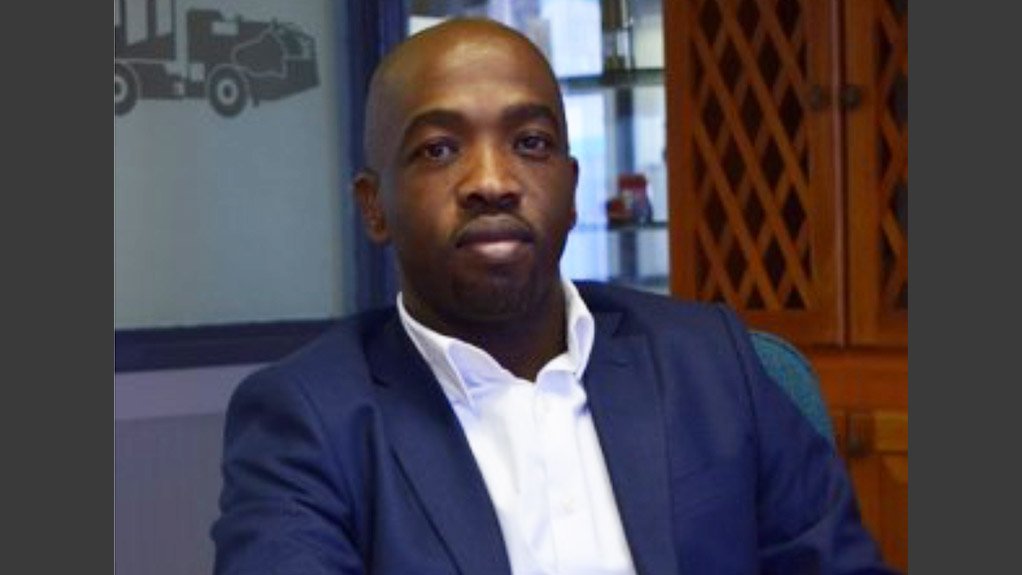 Saltiel Pule, business line manager at Sandvik Mining & Rock Technology.
Southern African mines will soon begin the transition from diesel-driven to battery-powered drill jumbos, with the introduction of the world's first highly-automated underground electric drill rig by Sandvik Mining & Rock Technology.
According to Saltiel Pule, Sandvik Mining & Rock Technology's business line manager for underground drilling in southern Africa, the Sandvik DD422iE rig has already seen enthusiastic take-up in mining countries with strict anti-pollution regulations. The innovation has been in development for the past 3 years.
"The key benefits of the battery concept in underground drill rigs are zero emissions and much less heat, making for safer and healthier working conditions," Pule says. "There are many other advantages to this technology, however, including increased drilling productivity, reduced operating costs and better energy efficiency."
The Sandvik DD422iE's electric driveline, with an electric motor mechanically connected to axles for high torque and high efficiency, allows the rig to tram independently between working areas. The unit's high-precision inverter delivers exact control of the tramming speed.
"The rig only needs to be connected to mains power during the actual drilling, at which point the electric motor is connected onto hydraulic pumps," he says.
Improved drilling power of up to 20% is achieved by an active power compensation system which draws reserve power from batteries during peak loads. Battery charging is done during those phases of the drilling cycle when power intake is low, such as during boom movements. There is therefore no waiting time to charge up batteries.
In pursuit of zero-harm safety standards, the unit uses sodium nickel chloride (SoNick) technology – regarded as the safest battery system for underground conditions. Sandvik Mining & Rock Technology also offers a battery rental option to customers, taking responsibility for battery inspection and maintenance, as well as responsible disposal at the end of battery's life.
"The battery therefore becomes an operational cost for the mine, rather than a capital expense," Pule says. "This option also gives the customer the certainty of predictable operating costs while adopting a new technology."
In addition to zero emissions and less heat generation, the electric drill rig produces less noise, making communication easier and working conditions less stressful. There is a reduced risk of fire, as there are no fuels exposed to hot surfaces – as is common with diesel engines.
"The range of indirect savings that customers achieve when they move from diesel to electric includes lower ventilation costs underground, no need for diesel storage and diesel pipelines, and more control over operating costs," Pule says.