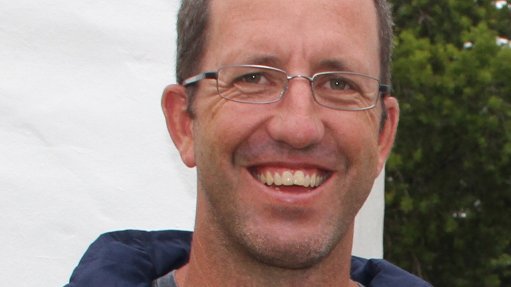 Full Name: Barry Owen
Position: MD of Bobcat Equipment, Bobcat Rental and Goscor Earthmoving Equipmen
Main Activity of the Company: Sales, service and rental of compact and other earthmoving equipment
Date and Place of Birth: February 12, 1972, Luanshya, Zambia
Education: BSc, BSc Med (Hons), MBA
First Job: Medical sales representative at Astra Pharmaceuticals (now Astra Zeneca)
Career History Prior to Current Position: CE of exports, BSi Steel, 2012 to 2016; several start-ups, 2004 to 2011; MD (Europe) of Strategic Analysis, based in Brussels, Belgium, 2002 to 2003; senior consultant, Arthur D Little, based in London, 2000 to 2001; product manager, Astra Pharmaceuticals, 1997 to 1999
Size of First Pay Packet: R4 200 a month
First Job with Present Group: MD
Value of Assets under Your Control: R200-million
Number of People under Your Leadership: 210
Management Style: Participative, open and honest. I like rolling up my sleeves and getting into the trenches with my team
Personal Best Achievement: Playing soccer for South African Universities
Professional Best Achievement: Developing talent and seeing people enjoying the ride as they grow in the professional sphere
Person Who Has Had the Biggest Influence on Your Life: A great friend named John Dovey
Person Who Has Had the Biggest Influence on Your Career: Pete Vogel, MD of CoroCapital, and Patrick Quarmby, formerly of Didata
Person You Would Most Like to Meet: Warren Buffett
Businessperson Who Has Impressed You Most: Richard Branson
Philosophy of Life: Hard work and perseverance pay off; stay the course
Biggest Ever Opportunity: My current position – I love it!
Biggest Ever Disappointment: Being out for four runs in the only cricket match I ever played at Lords
Hope for the Future: A progressive, corruption-free South Africa where our leaders focus on what is best for the country
Favourite Reading: Well-written biographies or autobiographies
Favourite TV Programme: Any Supersport channel
Favourite Food/Drink: Rare rump steak with a cold Castle Lite
Favourite Music: 80s music (much to my boys' horror!)
Favourite Sport: Rugby and cricket
Favourite Website: Google – helps me to learn about everything!
Hobbies: Golf, cycling and watching my boys play sport
Car: BMW X5
Pets: Two cats
Miscellaneous Dislikes: Incompetent leaders, bad attitudes and pilchards
Favourite Other South African Company: Investec
Favourite Foreign Company: Southwest Airlines
Married: To Debby, since November 11, 1997
Children: Brendan, 20; Matthew, 17; Dominic, 13
Clubs: None yet – only recently back in South Africa