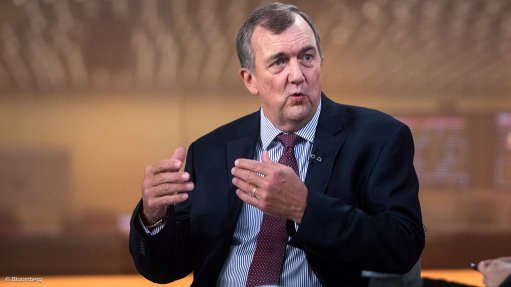 Barrick Gold CEO Mark Bristow sees good prospects for copper and gold in Saudi Arabia.
Barrick Gold is open to developing mining assets across the Middle East, Africa and southern Asia with Saudi Arabia, as the oil-rich country looks to improve its access to critical minerals.
Barrick, the world's No. 2 gold producer, operates a copper mine in Saudi Arabia and this week formed two joint ventures for exploration in the country with State miner Maaden.
It has invested hundreds millions of dollars in the kingdom and is ready to put in more, CEO Mark Bristow said in an interview in Riyadh. "We don't have limits," he said, adding he sees good prospects for copper and gold.
Maaden has formed a company with the Saudi wealth fund, the Public Investment Fund, to buy international mining assets. Bristow said Toronto-based Barrick would be happy to have the company as an investor in some of its projects, especially in countries where Saudi political influence is strong.
"Saudi Arabia has influence in certain parts of Africa and parts of the southern Asia," Bristow said. "Having the PIF-Maaden in some of our projects would be very welcome."
He reiterated that there needs to be consolidation among gold miners to ensure enough investment in long-term projects and prevent output falling.
"The reason why gold production's declining is the gold-mining industry hasn't invested in its future," Bristow said. Consolidation is a "necessity."
Even so, Barrick is more likely to consider growth through exploration than acquisitions, he said.
Bristow expects gold to rise about 6% this year to $2 000 an ounce. Copper should also climb from today's price of about $9 150 a ton, he said.