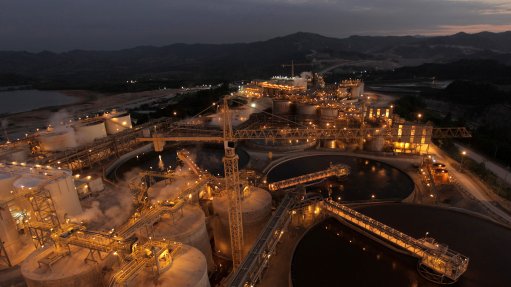 The Pueblo Viejo operation in Dominican Republic
The strategic review of the location of the tailings storage facility (TSF) for the Pueblo Viejo mine has been completed, paving the way for Canada-headquartered Barrick Gold to progress the $1.4-billion Dominican gold expansion project.
The government and company have separately studied sites for the TSF location, with the assessments independently identifying four alternative sites, two of which, in the Sanchez Ramirez province, would be put forward for further investigation.
Barrick president and CEO Mark Bristow noted on Friday that, although these alternative sites existed as determined by the reviews, the final location and construction of the facility would be subject to the completion of an environmental and social impact assessment (ESIA).
The ESIA would be submitted to the Dominican government for evaluation and final decision.
Barrick stated that it was committed to following international standards and would adhere to the Global Industry Standard on Tailings Management in terms of design, construction, operation, and closure of the TSF.
The new TSF would enable operations to continue beyond 2040, at an average of 800 000 oz/y.
Pueblo Viejo is owned in a 60:40 joint venture with Newmont.