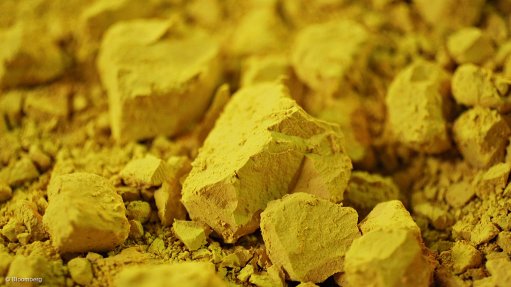 Photo by: Bloomberg
Uranium producer Aura Energy has announced the successful production of yellowcake from beneficiation pilot plant concentrate samples from the company's Tiris uranium project, in Mauritania.
The production of yellowcake in the form of uranium oxide concentrate (UOC) from the samples is a key milestone for the company as it moves towards near-term Phase 1 uranium production.
"The successful production of yellowcake from material upgraded in the pilot plant is a significant step for Aura Energy. It opens the door to commercial discussions with nuclear utilities, demonstrates the simple processing parameters required for uranium oxide production at Tiris and provides a strong technical basis for moving the project forward. This will allow us to focus on operating efficiencies as we progress to a final investment decision," Aura MD Dave Woodall said on December 6.
The results successfully complete the uranium recovery test work programme at the Australian Nuclear Science and Technology Organisation laboratory and indicate that Tiris production could be sold in the international market as a high-standard product without penalties, the company stated.