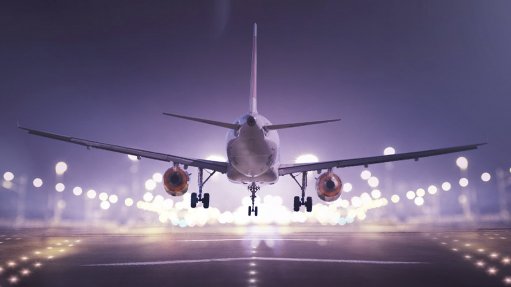 For over ten years, Astron Energy has helped grow South Africa's aviation industry, supplying Jet A1 fuel that meets and exceeds the highest international standards. Astron Energy's tailored solutions address customers' unique operational and compliance challenges to support their aviation business continuity. Astron Energy offers the industry more access to the fuel they most trust, wherever they are flying, supporting airlines such as Virgin Atlantic, FlySafair, Qatar and Emirates, among others. Whatever your needs, Astron Energy is your trusted and committeed energy partner.
So, what does Astron Energy offer the aviation sector?
Customer experience
Astron Energy's intimate knowledge of the aviation sector is based on decades of industry service. With a dedication to delivering performance, reliability and partnership through tailor-made solutions that drive sustainability in aviation, Astron Energy operates 24/7 with a crude oil refinery that produces petrol, diesel, jet fuel, liquefied gas and other products — and a production capacity of 100 00 bbl/d (with 1.5-million to 2.3-million litres of Jet A1 fuel supplied daily to CTIA alone).
Astron Energy's fuel is distributed to customers from a network of 15 terminals located across the country. In addition, Astron Energy maintains partnerships with all major aviation industry stakeholders, including the South African Airports Authority and the Airlines Association of Southern Africa.
Astron Energy's retail network is further supported through an alliance with 11 branded marketer partners, an alliance with small and medium-sized Black-owned companies in the retail fuels value chain.
Astron Energy's exceptional service team includes knowledgeable account managers with sector experience who provide solutions that add value to each business, experienced credit team support who help structure credit terms to support business growth, a dedicated technical support team who offer proactive solutions that help optimise equipment, and highly skilled call centre agents who provide peace of mind and agility in resolving customers' issues.
Flexible and Competitive Pricing
Astron Energy's refinery proximity allows for competitive pricing at all its locations. With flexibility in price base and the ability to offer both BFP and formula pricing, Astron Energy offers transparent pricing with line-item costs.
Innovative credit solutions are also available and accessible through an e-commerce platform that simplifies communication. The platform allows for an online application, providing a paperless process that can be completed at each customer's convenience with a range of collateral options. An experienced credit team is also on hand to help structure customers' credit terms to support their business growth, provide competitive payment terms, and complete orders via a virtual system for FBO and visiting airlines.
Refuelling at multiple locations
Multi-location offer: Packaging multiple locations for what most commercial airlines value the most.
Requirement adherence: An adherence to safety, operation and fuel quality standards. Member of IATA and other industry bodies.
Refinery proximity: Maintain a presence in CTIA, with the ability to supply other airports.