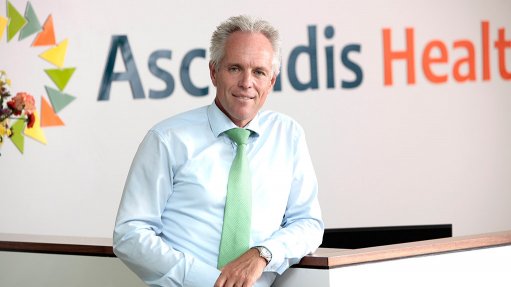 KARSTEN WELLNER The acquisition was aligned with the Ascendis international growth strategy of diversifying across different markets
Health and care brands group Ascendis Health last week announced its first international acquisition – an initial 49% stake in Spanish pharmaceuticals group Farmalider for R210-million.
The group also acquired the rights to secure the remainder of Farmalider in two tranches; 31% in 2018 and the remaining 20% in 2020.
Farmalider develops and manufactures generic pharmaceutical products and has a market-leading position in the ibuprofen and paracetamol markets in Spain.
Ascendis CEO Karsten Wellner said in a statement that the acquisition was aligned with the Ascendis international growth strategy of diversifying across different markets and increasing foreign-denominated earnings.
The company's goal was to achieve 30% of its revenue in offshore markets in the medium term.
"We are following a partnership approach by phasing in our ownership as we get to know the business and the broader European pharmaceuticals market. However, we believe this is a great deal and a real game changer for Ascendis," Wellner said.
He added that the acquisition allowed Ascendis to enter the €23-billion Spanish pharmaceuticals market, one of the five largest markets in Europe.
Farmalider will serve as a strategic platform for Ascendis to expand into Europe, as a result of its established presence in major markets including Germany, the UK, Italy, France, Portugal, Belgium and Sweden.
Meanwhile, Farmalider is also gaining access to the Latin American markets through its office in Miami, in the US.
Through the acquisition, Ascendis will gain access to Farmalider's portfolio of over 200 pharmaceutical dossiers, which Wellner hopes its South Africa-based pharma division can use in South Africa and in the rest of Africa.
"Farmalider also has a growing portfolio of innovative over-the-counter products, which will provide the Ascendis consumer brands division with a further established route to market in Europe, while ensuring a strong pipeline of new, highly innovative products on the back of its leading research and development facilities in Europe," he said.
Farmalider owner José Louis Berenguer said the company was aligned with the Ascendis management team on the strategy to globalise Farmalider's pharma range and to extract synergies from the transaction.