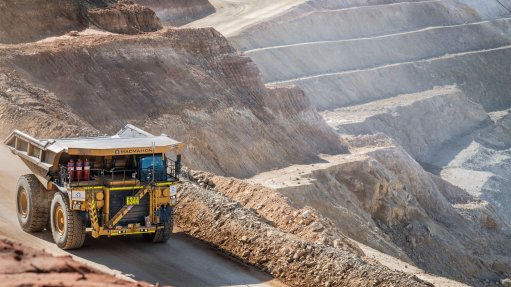 Gold miner AngloGold Ashanti has waived its pre-emptive rights over joint venture (JV) partner Independence Group's (IGO's) 30% interest in the Tropicana gold mine, clearing the way for ASX-listed Regis Resources to acquire the interest.
Regis and IGO last month struck a A$903-million agreement under which Regis will acquire IGO's interest in the Western Australian gold project.
AngloGold Ashanti, which holds the remaining 70% interest in the JV project, said last month that, after careful consideration, the company had decided to waive its pre-emptive right over the remaining stake in Tropicana.
"Tropicana is a key asset in AngloGold Ashanti's portfolio. Having decided, in this context and after considerable deliberation, to waive our pre-emptive rights, with the sale process behind us we are looking forward to working with Regis to deliver Tropicana's considerable potential over the coming years," said interim CEO Christine Ramon.
Regis MD and CEO Jim Beyer has welcomed AngloGold Ashanti's decision, which was a key condition precedent for the transaction with IGO.
"We are very pleased this critical condition has been satisfied and look forward to working closely with our new JV partner, AngloGold Ashanti. While recognising the pending nature of the Minister's approval for the tenement transfer, we look forward to completing this key strategic transaction."
Significant Benefits
Beyer said that the acquisition would provide significant benefits to Regis, and when combined with its existing assets, would provide a larger-scale, longer-term financial and operating platform to pursue internal and external growth options.
The project is a top five Australian producing gold mine, having produced 463 000 oz in 2020, and is expected to deliver between 380 000 oz and 430 000 oz in 2021.