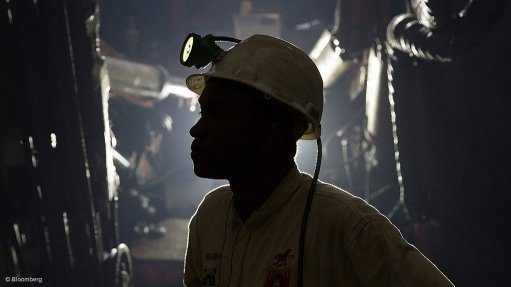 Photo by: Bloomberg
Anglo American South Africa Limited on Wednesday asked the high court in Johannesburg to exclude it in the landmark silicosis class action lawsuit as it was not the owner of the mines being sued.
Anglo American is one of the 32 companies which are opposing a bid by former gold mineworkers who want to certify a class action of mineworkers who suffer from silicosis and tuberculosis (TB).
The workers seek damages for contracting the lung diseases and claim the mines are to blame because they consistently and systemically failed for generations to protect workers against excessive levels of silica dust and the concomitant risks of silicosis and TB.
The full bench of the high court has been hearing the application since last week.
Anglo claims it was at no stage the employer of the mineworkers' and it outlined its shareholding in companies that operated the mines and claimed it was a minority shareholder.
In its submissions to court' the group of 69 former mineworkers who brought the application said Anglo American's control was in dispute but it would be determined in the class action after certification.
The mineworkers said Anglo American had admitted that it enjoyed legal relationships with 11 mines and admitted holding shares in several of those mines at different times.
Counsel for Anglo American' Michael Kuper SC' said the issue of whether Anglo should be part of the action needed to be dealt with at the certification stage.
The mineworkers needed to prove that Anglo controlled the activities of the mining companies that employed the members of the silicosis class' however' he said the workers had not adduced any evidence to prove that.
It would be an impossible imposition on Anglo American to call it to account for individual mines for which it had "no control on the day to day basis".
Kuper said Anglo' in its pleadings' showed that it was not the owner of the 11 mines and the mines were not its subsidiaries.
"The shareholding would vary from 10 to 30%'" Kuper said.
The hearing continues.