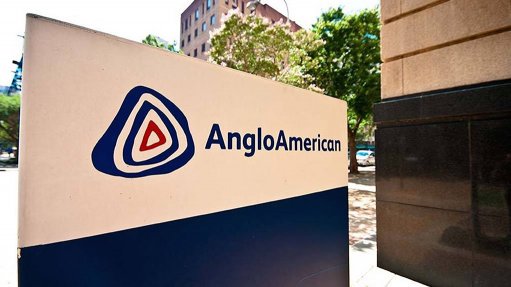 PERTH (miningweekly.com) – Diversified miner Anglo American this week announced the start of the re-entry process to the underground workings of the Grosvenor coal mine, in Queensland, following approval from Resources Safety & Health Queensland (RSHQ).
Anglo American metallurgical coal business CEO Tyler Mitchelson said the re-entry was a positive step towards the safe restart of mining at Grosvenor.
"Following a substantive programme of work that included permanently sealing the impacted area of the mine with five large, concrete seals and installing additional gas monitoring infrastructure, we completed a highly rigorous risk assessment process ahead of re-entry, drawing on both internal and external experts," he said.
"We are taking a staged approach to re-entry, with the team initially completing safety and compliance inspections, and restoring power and gas monitoring to ensure the safety and integrity of the mine.
"I would like to acknowledge the very thorough and detailed approach taken by RSHQ in working with us over the past few months to ensure the permanent sealing process and our risk assessment for mine re-entry reflects leading industry practice.
"We are continuing to capture and action relevant learnings as they become available, including through the board of inquiry.
"Last year we started a significant body of safety improvement work, with an emphasis on expediting technology solutions including remote operations, and these solutions will be embedded at Grosvenor prior to restarting longwall mining in the second half of this year."
Longwall mining activities at Grosvenor were halted in May last year, after five workers were injured during an explosion at the operation.
Despite assurances from Anglo American, the Mining Union has expressed concerns around re-entry into the project, with CFMEU mining and energy Queensland president Stephen Smyth saying the miner had not been transparent around plans for the staged re-entry.
"The workforce has said loud and clear that they want their union safety inspectors kept informed about re-entry plans," said Smyth.
"Workers feel strongly that the mine's management team - which has blown up the mine twice - should be held accountable for their approach. Yet our Industry Safety and Health Representatives were not given any notice or information about the re-entry. This has left workers fuming."
Smyth said that workers also raised concerns about a one-on-one interview process that took place ahead of the re-entry, where they were quizzed about their mental health and ability to work safely underground.
"No-one questions the need for workers to be mentally and emotionally healthy when they return underground at Grosvenor. They have been through a very traumatic experience.
"But Anglo has had the best part of a year to assess and support the mental health needs of its workforce at Grosvenor. To put these labour hire workers on the spot, making them fear they'll be targeted or lose their job, creates unnecessary stress and lack of trust.
"We all want Grosvenor mine to re-open safely. Again, I'm urging the Anglo leadership team at Grosvenor to listen to the reasonable concerns of its workforce and build trust, not breach it," he said.
Mitchelson in turn said that the safety of the company's workforce was its priority and added that Anglo American continued to engage closely with staff and to support all staff who were impacted by the incident last year.