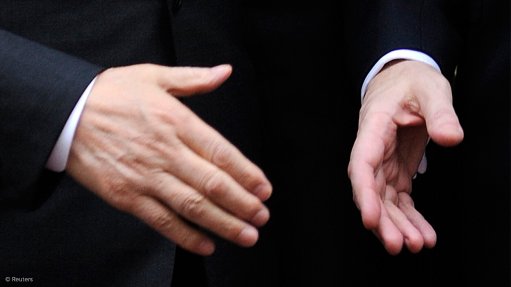 Photo by: Reuters
PERTH (miningweekly.com) – Junior Andromeda Metals has struck an offtake agreement with Japanese ceramics manufacturer Plantan Yamada for kaolin offtake from The Great White project, in South Australia.
Under the terms of the agreement, Andromeda will supply 25 000 t of high-quality kaolin over the first three years of production.
"This agreement with a highly respected, multi-generational Japanese porcelain producer fits the company's strategic positioning and commercial strategy, in response to the tightening of global markets for high-quality kaolin," said Andromeda MD and CEO Bob Katsiouleris.
"This agreement with Yamada Plantan, together with the one signed recently with Foshan Gaoming, demonstrate the elevated level of interest for sales of kaolin from The Great White project given the increasing scarcity, particularly of high-quality kaolin, in international markets and geographies.
"Andromeda's development of The Great White project is coming at a crucial time in global kaolin markets," he added.
A 2022 definitive feasibility study estimated that The Great White project would require an initial capital investment of A$93.8-million, with pay-back expected in just shy of six years. The Stage 1 operation will have a 300 000 t/y capacity between years one and five of the operation, ramping up to 600 000 t/y for the remainder of the project life.
The project is expected to generate revenues of A$4.7-billion, and will have a net present value of A$613-million before tax and an internal rate of return of 36%.