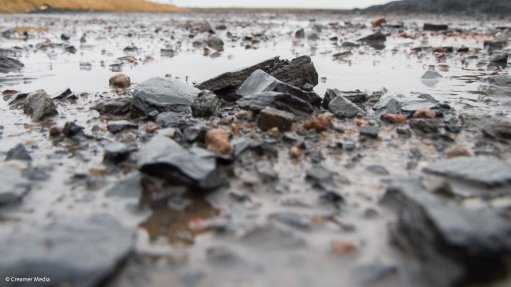 Photo by: Creamer Media
Deutsche Bank Research says the deal that Glencore struck with fellow diversified majors Anglo American and BHP to buy out their respective 33% interests in the Cerrejón joint venture (JV) does not come as a surprise and presents a good value proposition for the diversified miner.
Following the recent demerger of its South African thermal coal assets, this deal marks Anglo's full exit from thermal coal.
BHP is also in an active disposal process for its remaining thermal coal assets in Australia, the bank reports.
Glencore has taken a different approach to thermal coal than its peers, committing to responsible stewardship and Paris Agreement-aligned emissions targets, rather than exiting the market.
Glencore on June 28 announced that it would acquire both partners' interests in the Colombia-based project for $588-million.
The deal, which has an economic effective date of December 31, 2020, is expected to close during the first half of 2022.
The cash consideration could, however, fall to $230-million based on expected cash flow generation and current forward coal prices, making the investment payback less than two years from closing.
At the current API2 spot price of around $105/t (on a delivered basis), Glencore estimates possible spot earnings before interest, taxes, depreciation and amortisation of between $850-million and $950-million.
This after earnings were breakeven in 2020, owing to operational disruptions.
Normally, at 24-million tonnes of production, the mine's cash cost amounts to $45/t.
Moreover, Barclays Research reports that, while it would expect a marginal negative reaction in the shares, given increased thermal coal exposure, the alternative of Glencore being a minority partner with a new JV partner potentially controlling the asset and looking to grow it could have posed a significant risk for Glencore's sustainability and operating philosophy.
"So, to us, it seems a sensible deal given the management's commitment to increase the pace of production run-off of the assets, while likely to generate attractive returns to Glencore shareholders."
Glencore's management believes this deal will not compromise its climate commitments and has now committed to a more aggressive total emission reduction target of 50% by 2035 and has also introduced a short-term reduction target of 15% by 2026.
Cerrejón is an openpit coal export mining operation in the region of La Guajira in Colombia, and includes a mine, railroad and port facilities. The mine has an operating capacity of 33-million tonnes of thermal coal a year, but has been operating below that level - at about 24-million tonnes a year - for the last few years owing to lower coal prices and strike action.
The reserve life runs to 2034, but production is expected to drop materially from 2030.