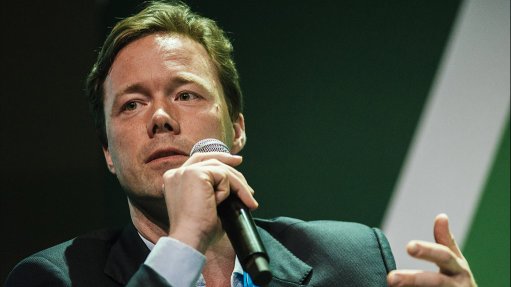 Eurasian Resources Group CEO Benedikt Sobotka
Aluminium has strong potential to outperform other London Metals Exchange base metals this year, having again breached the important milestone of $3 000/t at the start of the year, diversified mining major Eurasian Resources Group CEO Benedikt Sobotka said in a statement on January 27.
He said the aluminium market would remain in a sizable deficit for the second consecutive year, with visible inventories at the lowest level since the global financial crisis – a period of extreme stress in global financial markets and banking systems between mid-2007 and early 2009.
The price of aluminium surged to a 13-year high in 2021, increasing more than 40% year-on-year.
Sobotka said China's aluminium supply growth would be constrained by the country's strict energy consumption controls and a slow ramp-up of idled smelting capacity.
"Moreover, the world's accelerated decarbonisation efforts and soaring energy prices limit capacity additions outside China. In fact, we could see further smelting capacity cuts in Europe," he said, noting that about 700 000 t, or about 14%, of European smelting capacity, excluding that of Russia, had already been cut.
Sobotka noted that aluminium demand was supported by China's infrastructure investments, while the focus on renewables, rising electric vehicle production and recyclable aluminium packaging would ensure aluminium demand growth exceeded supply growth globally.
"As a result, we could see the highest aluminium prices in over 30 years," he concluded.