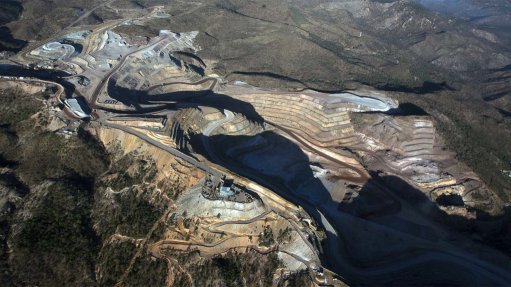 TSX- and NYSE-listed Alamos Gold reported a solid financial and operational performance for the third quarter ended September 30, marked by lower costs from its two mines in Canada and one mine in Mexico.
The company generated record free cash flow of $76-million in the quarter, resulting in a 33% increase in the company's divided to $0.08 apiece.
Alamos' dividend has now grown by 300% since 2018.
Additionally, Alamos realised record net earnings of $67.9-million, or $0.17 apiece, for the quarter under review.
The company says its net earnings benefited from a rising gold price, as well as the strengthening Canadian dollar and Mexican Peso, which resulted in an $800 000 foreign exchange gain, as well as a $9.9-million foreign exchange gain recorded within deferred tax expenses.
The company reported production of 117 100 oz of gold, which was 49% higher than the output of the second quarter, since production started returning to normal levels following temporary suspensions of operations at Island Gold and Mulatos owing to Covid-19.
Having produced 306 400 oz of gold in the year to date, the company is on track to meet its full-year guidance of producing between 405 000 oz and 435 000 oz of gold.
Alamos sold 116 035 oz in the quarter under review, at an average realised price of $1 882/oz, amounting to $218-million of revenue.
The company's consolidated total cash cost of $681/oz and all-in sustaining costs (AISC) of $949/oz in the quarter both decreased significantly compared with the first half of the year and were lower than guidance.
The company had cash and cash equivalents of $274-million at the end of September, and was debt-free after paying down $100-million on its revolving credit facility during the quarter.
Meanwhile, Alamos' Phase III Expansion Study conducted at Island Gold during the year shows that the project can increase its production by 72% to 236 000 oz/y, as well as achieve AISC of $534/oz starting in 2025.
The company has also decided to proceed with construction of the low-cost, high-return La Yaqui Grande project near Mulatos, which has a 58% after-tax internal rate of return at a $1 750/oz gold price and $578/oz AISC over the life of the project.