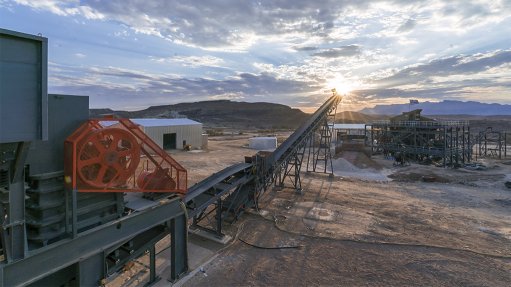 Aim-listed AfriTin Mining is seeking to change its name to Andrada Mining, reflecting the company's expanding lithium and tantalum resources alongside its existing tin production, in Namibia.
The company currently owns and operates the Uis tin mine. AfriTin management believes that the Uis licence could host a globally significant lithium resource.
To effect the proposed name change, AfriTin will hold an extraordinary general meeting at 11:00 on January 5 at the company's offices in St Peter Port on the isle of Guernsey.
The proposed new name originates from Brazilian mineralogist and professor Jose Bonifacio de Andrada e Silva, who first discovered petalite and spodumene, which are major lithium-bearing minerals and a precursor to the identification of lithium.
"The change of name proposed reflects the importance that our lithium resource will bring to our expanding production base. The name change pays homage to an individual who discovered what is now such an important lithium mineral.
"It also marks the expanded production for us in Namibia beyond our existing tin operations, which still remain a key part of our strategy, while signalling to investors our purpose to deliver materials key to the energy transition," AfriTin CEO Anthony Viljoen said on December 6.
In addition to the proposed name change, AfriTin will repropose an extraordinary resolution which relates to the right to issue shares and options for management. This extraordinary resolution was proposed as Resolution 9 at the company's 2022 annual general meeting but was not passed.
The reproposal of the resolution follows engagement and consultation with investors regarding its remuneration policy.