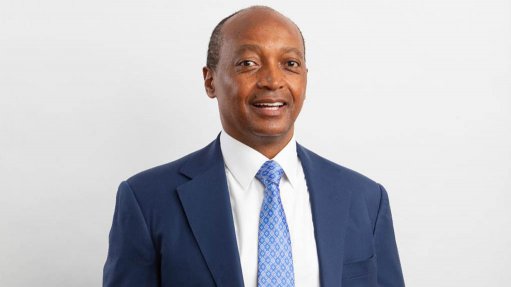 African Rainbow Minerals Executive Chairperson Dr Patrice Motsepe.
JOHANNESBURG (miningweekly.com) – The headline earnings of African Rainbow Minerals rose by 40% to R5 171 million in the six months to December 31, when the JSE-listed company maintained a robust financial position, with net cash of R9 548-million.
An interim dividend of R14 a share amounting to R3 145-million has been declared by the company headed by executive chairperson Dr Patrice Motsepe.
Cash generated from operations increased by R469-million to R5 294-million.
Capital of R1 004-million has been brought forward to enable the Bokoni platinum mine project to deliver early ounces following the project's definitive feasibility study (DFS) progressing on schedule.
The DFS is focused predominantly on mining the upper group two (UG2) resource, using mechanized mining methods and targeting on-reef development. The early-ounce project will be focused on a combination of mining high-grade UG2 stopes in Middelpunt Hill shaft and early on-reef development of the new UG2 mine.
Critical orders for long lead items, to de-risk the project schedule, have been placed. The ore will be processed through the existing 60 000 t a month UG2 concentrator plant which will be refurbished as part of the early-ounce project. The early ounces will enable the mine to capitalise on the current strong PGM basket prices and commence with early development of the underground infrastructure required for the new planned UG2 mine. The first saleable PGMs concentrate from the early-ounces project is planned for the first half of the diversified mining company's 2024 financial year.
A fatality occurred at Two Rivers platinum mine in the period when contractor employee Seutlwadi Esron Ramathesela was injured and later succumbed to his injuries.
Iron-ore, manganese ore and thermal coal volumes were negatively impacted by logistics challenges.
Unit production costs remained under pressure mainly owing to lower production volumes and above-inflation increases for diesel and explosives costs.
Progress was made developing decarbonisation pathways to meet the long-term target to achieve net-zero greenhouse gas Scope 1 emissions from mining by 2050.
All operations are on track to meet the requirements of the Global Industry Standard on Tailings Management.