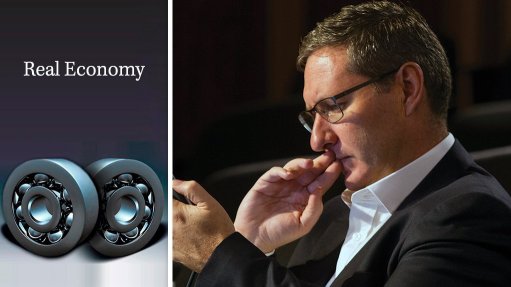 Organised business is responding positively and proactively to President Cyril Ramaphosa's decision to place higher growth at the heart of his Presidency, which is all but certain to continue beyond the upcoming elections.
Under the aegis of the Public–Private Growth Initiative (PPGI), 19 sectors have produced, or are in the process of crafting, five-year investment and expansion plans, which, if implemented, could help release the country from its low-growth, high-unemployment shackles. Toyota Europe and Africa CEO Johan van Zyl, inspired by Japanese success in driving sector-based growth, has championed the model in the domestic business community, while Nick Binedell and Roelf Meyer are playing central roles in coordinating the initiative.
The PPGI is evidence of a definite shift in business sentiment towards partnering with government, even though the ugly and disheartening revelations emerging at the commissions of inquiry into State Capture and the Public Investment Corporation are currently overshadowing it. It also signals a definite departure from the recent past, which was characterised by a gaping trust deficit, policy confusion and uncertainty and a retreat by business and government into their respective defensive laagers.
There is little or no sign, though, that this improvement in relationships between South Africa's business elite and some government leaders is filtering through to the rest of business and society. The growth outlook for 2019 may be an improvement on the dismal sub-one-per-cent performance of 2018, but remains abysmally weak and nowhere close to levels required to begin making a dent in unemployment. It is safe to say that most South Africans, including the majority of small business owners, feel quite indifferent as they watch the elites pontificate on the virtues of partnership.
The way to change this is to begin transitioning the relationship from conference venues to factories, mines, farms and offices. In other words, South Africans need to begin to see outward signs of cooperation that demonstrates that the shift in mood between government and business has real and positive implications.
Somewhat ironically, it was not a businessperson but a politician who arguably offered the best advice for advancing the relationship. During a panel discussion at the recent Business Unity South Africa Business Economic Indaba, Economic Development Minister Ebrahim Patel said: "We can always come up with a better idea, or a refinement of policy. But so much of the national conversation is about making the policy perfect and not enough about just getting out there and doing it, learning from doing and moving on."
Without question, words remain vitally important for defining a nation's vision, as well as for converting values and objectives into well-meaning policies. But after nearly 25 years of too much talk and too little action, most South Africans have reached a point where those words will carry little or no meaning until we see them translated into practical projects, real investments, good jobs and vast improvements in service delivery.