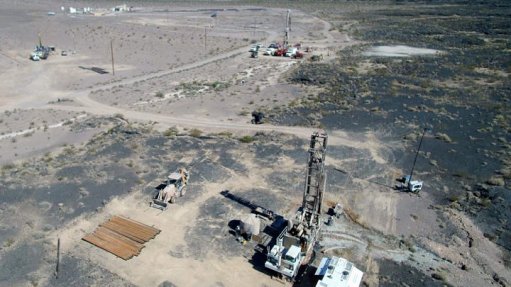 ASX-listed American Pacific Borates (ABR) has completed a placement of A$31.2-million at $0.60 apiece to institutional and sophisticated investors.
About half of the placement amount was contributed by an existing international institutional shareholder of ABR.
Moreover, the company also signed a binding term sheet for a $30-million convertible note, which is convertible to 51-million ordinary shares at a headline share price of A$1 apiece.
CEO Michael Schlumpberger says the company is now fully financed to complete the construction of Phase1A of its Fort Cady borate mine, in southern California.
He confirms that first production remains on track for the second half of 2021.
The mine is expected to generate an initial earnings before interest, taxes, depreciation and amortisation (Ebitda) of $20-million a year.
The project will ultimately be expanded to a larger operation, which will generate an anticipated Ebitda of $438-million a year.
Fort Cady is a rare and large colemanite deposit and is the largest known contained borate occurrence in the world not owned by the two major borate producers Rio Tinto and Eti Maden.