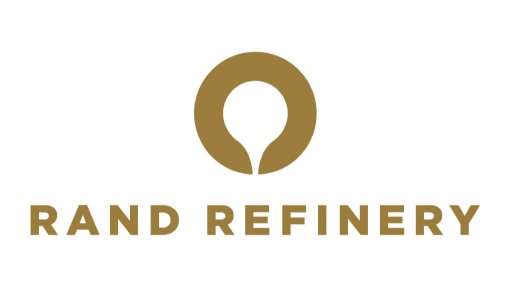 Rand Refinery, which turned 100 during the Covid-19 pandemic, continues to reshape value and pioneer change
The global COVID-19 pandemic affected lives and livelihoods in devastating fashion, raising the stakes for the corporate sector to do more. Rand Refinery, which has refined almost a third of the gold produced worldwide since 1921 – remains at the forefront of accelerating the recovery and reshaping value.
The world may have been in lockdown, but our strategic and proactive support plan, built on the foundation of experience and success over more than a century, ensured we could deliver effectively and efficiently, while contributing to the development of responsible gold supply chains on the continent. The values that have stood us in good stead for the past 100 years continue to empower us to reshape future value.
During the tumultuous period of rolling Covid lockdowns, for instance, we worked through the difficult time with stakeholders and depositing mines by redoubling our efforts to ensure the value chain from extraction to distribution was not disrupted. It is pleasing to know that our work during this time put valuable foreign exchange in the hands of governments to lead their own fight against the pandemic.
Our Pan African impact – with gold material sourced from Southern, West and East Africa and, to a limited extent, producers in other regions – rose to prominence as the pandemic tore its way across the continent. Traditionally, half of our input material comes from shareholders, which include the major mining companies, and it became important that these avenues of supply continued to work as African economies looked to grow and create opportunities, despite the challenges.
This was, of course, not the first time Rand Refinery has had to adapt to difficult circumstances to survive and thrive. In the decade before even being conceptualised, moves were afoot to build a new refinery in London to refine all South African gold for free. The perseverance to build in South Africa, however, soon paid rich dividends as our business was linked not only with the mines – including, later, gold from mines in the then-British colonies of Rhodesia (Zimbabwe) and Tanganyika (Tanzania) – but also with the large ports in Durban and Cape Town. Rand Refinery's fortunes were poised to grow with the growing volumes of gold discovered in the country's gold belts stretching from Johannesburg to the Free State.
We were officially registered in 1920 with a start-up capital of £50 000 and shares were split between the gold mining companies who were members of the Chamber of Mines (now the Minerals Council of South Africa). Today, the refinery is headquartered at the same address in Germiston, though the premises have now expanded to keep pace with the demand for its services and products.
Our century long history and experience in dealing with complex and geographically diverse deposits has built immense industry trust and dependability.
Rand Refinery is one of the world's leading Gold and Silver Refiner and operates one of the largest low-grade gold recovery Smelters on the African Continent. It is the only London Bullion Market Association (LBMA) referee in the southern hemisphere, and we continue to innovate to maximise our capabilities. Underpinning this reputation is a 100% commitment to Responsible Gold. Rand Refinery only refines or processes material in its refinery and smelter from miners and other sources whose probity is beyond question and has been independently assured by the company, to internationally accepted standards. Rand Refinery goes to great lengths to ensure that those from whom it sources material meet recognised environmental, social and governance (ESG) standards and codes. Since 1921 Rand Refinery has enjoyed London Bullion Market Association (LBMA) status as a good-delivery refiner (today one of some 70 refiners with such accreditation but the only one in Africa). We also offer RandPure Gold, in which a purchaser can commission products to be made from a fine blend of responsible sources or a single-point source.
With value-added products from Rand Refinery used globally in jewellery fabrication and industrial applications, the consumers of these products are ensured that this gold is responsibly sourced.
Our innovation, fast thinking and technological pioneering spirit places us in a strong position to meet increasing demand for our Good Delivery bars, kilobars, minted bars, coin blanks and value-added products, as well as the world's most widely held and actively traded gold bullion coin, the Krugerrand.
At the cusp of the fourth industrial revolution, we are bigger than we ever were, with more employees, more partners and more products. Our ability to continue creating financial value supports approximately 5,000 individuals today, including employees and contractors.
As the world moves forward, we remain as innovative today as we were at inception as we continue to cement and grow our global presence with a wide range of products and services. As we enter a new era, no doubt our journey will be equally evolutionary. The current crisis has shown that even for our size, we can pivot at will as we commit to another century of doing good and reshaping value on the continent.