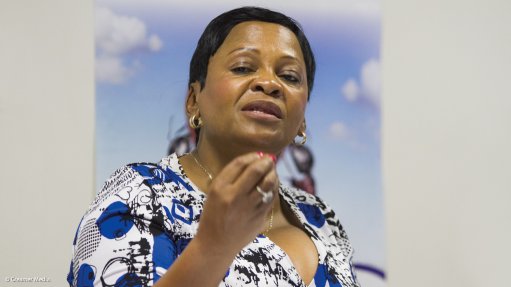 Nomvula Mokonyane
Photo by: Duane Daws
A total of 103 mines are breaking the law by operating without water-use licences, according to Water Affairs Minister Nomvula Mokonyane.
As of July 25 this year, 103 mines were operating without valid water-use licences, and out of these, 55 had applied for a licence, she said in a written reply to a parliamentary question.
Mokonyane declined to give the names and locations of the illegally operating mines.
"The actual information cannot be furnished because it shall prejudice the outcome of the administrative action and criminal prosecution by the department, which is sub judice according to the National Prosecuting Authority."
In her reply, tabled on Thursday, she said steps taken by her department to prevent such unauthorised mine operations included "issuance of notices, directives and instituting criminal prosecution", which in some instances ran concurrently.
"Eighty-one investigations were completed, and 23 cases are in the process of being investigated, 43 notices of intention to issue a directive were issued, 12 directives were issued, and six criminal cases were opened," she said.
The question was posed by Democratic Alliance MP Leon Basson.
In a statement later on Thursday, he said the situation was a "major failure" by the department to properly monitor mines and enforce the National Water Act.
Basson said he would write to Mokonyane to ask that her department rigorously monitor the status of water-use licences at South Africa's mines.
With the current state of water affairs in the country, her department could not afford another crisis.