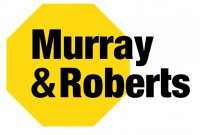 Murray & Roberts is a leading South African engineering, contracting and construction services company. It has created employment, developed skills, applied technology and delivered infrastructure since 1902.
The company offers civil, mechanical, electrical, mining and process engineering; general building, construction and infrastructure development services in the global underground mining market and selected emerging markets in the natural resources and infrastructure sectors.
The company operates in Southern Africa, Middle East, Southeast Asia, Australasia and North and South America. The company is based in Johannesburg South Africa, where it has a public listing on the JSE Limited.
Murray & Roberts is a group of world-class companies and brands aligned to the same purpose and vision, and guided by the same set of values.
More information is available at www.murrob.com
Edited by: Creamer Media Reporter

SAVE THIS ARTICLE
To subscribe email subscriptions@creamermedia.co.za or click here
To advertise email advertising@creamermedia.co.za or click here
Error: No feed URL.