The Offices of Hyde Park Block B Strouthos Place Hyde Park Sandton 2196 South Africa

IP-rated enclosures make dry-type transformers popular outdoor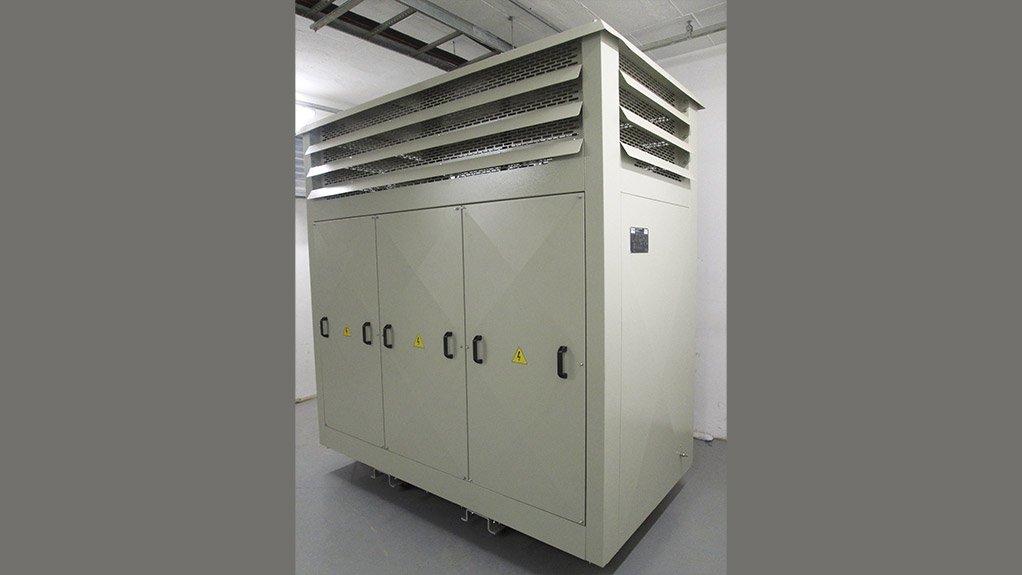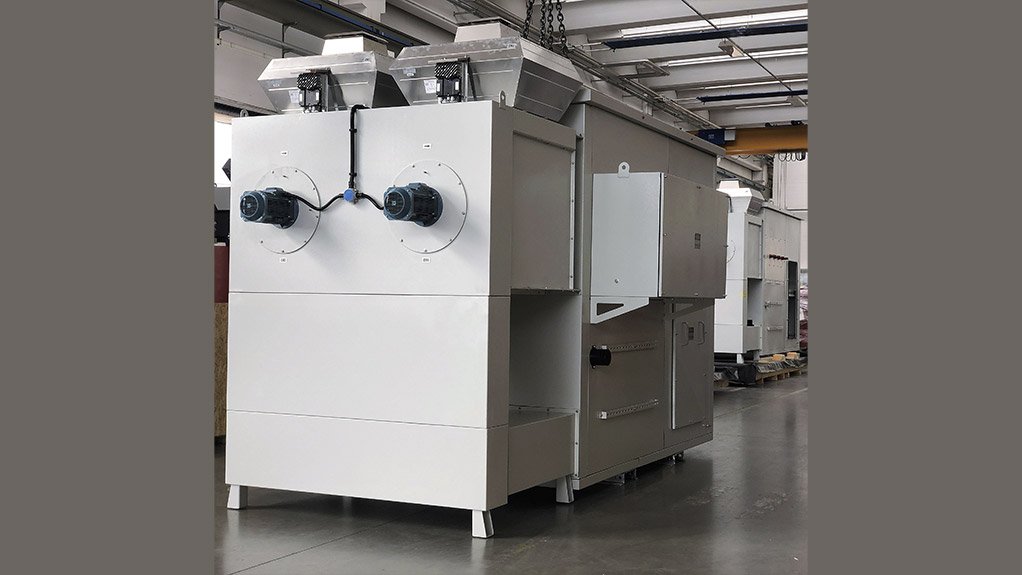 A 1600 kVA dry-type transformer in an IP31 enclosure suitable for corrosive areas
Custom built enclosures housing transformers for a specialised mining application
Purpose designed enclosures – rated for their ingress protection (IP) – allow dry-type transformers to be employed in outdoor applications despite high levels of dust and moisture.
"The absence of oil in dry-type transformers makes them safe and suitable for many indoor applications," says David Claassen, managing director of Trafo Power Solutions. "However, we are now installing them increasingly in very demanding outdoor conditions due to their safety, reliability and low maintenance cost."
This trend is not being held back by the fact that dry-type transformers are air-cooled, he explains, as the enclosures are carefully designed to facilitate adequate cooling. The temperature rise of each transformer needs to be considered in the enclosure design, alongside the customer's available footprint - so that the dimensions of the enclosure are suitable.
"Transformers must of course be protected from water, and also from dust which can inhibit heat losses and potentially even lead to short circuits," he says. "Our IP-rated design ensures that we meet the demands of the prevailing outdoor conditions while cooling the transformer so that it operates optimally and safely."
IP rating is a ranking of the level of protection against ingress that an enclosure can provide. In an IP rating of 65, for example, the first digit refers to the level of solid particles being excluded – while the second digit refers to moisture levels. Trafo Power Solutions regularly designs transformer enclosures for high IP ratings such as IP65 or IP66.
"This means that we can provide a level 6 protection against dust, which is essentially dust tight," he says. "The level 5 or 6 moisture protection demonstrates that the enclosure will protect the transformer against jets of water and even water from heavy seas."
He notes that most enclosure designs can disperse heat by the natural flow of air. There are various levels of temperature rise associated with the transformer's specific insulation class, however, so other technologies can also be applied. Certain applications will require a forced air system, operating in a closed loop to ensure sufficient insulation from outside conditions.
"If more cooling is needed, there are also technologies which use water as a medium to effectively remove heat from an enclosure," he says. "There are other challenges too that we can address, such as the risk of condensation where outdoor temperatures are very cold."
Trafo Power Solutions collaborates closely with its Italy-based technology partner TMC Transformers to design the enclosures at the same time as the transformer itself – delivering optimal results for the customer.